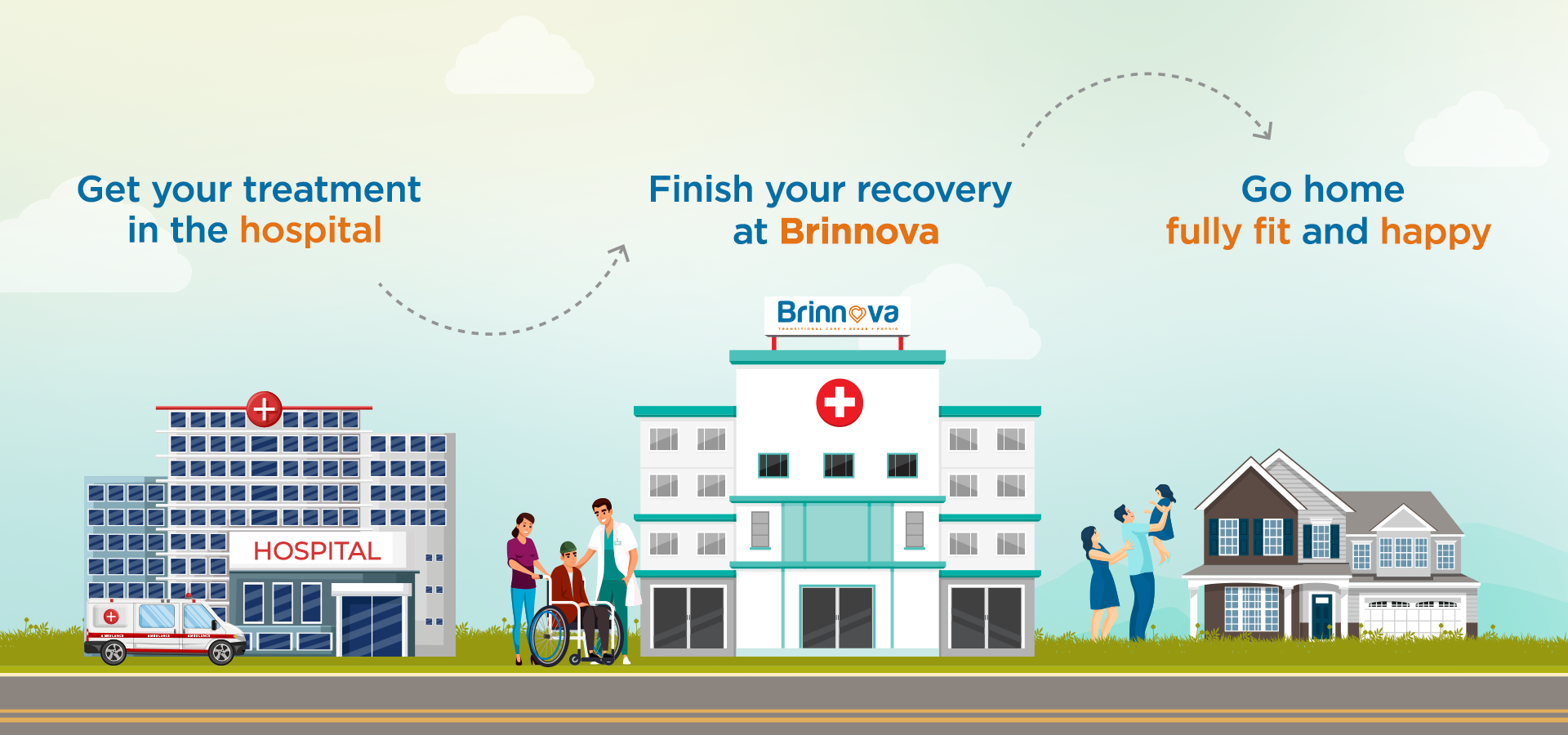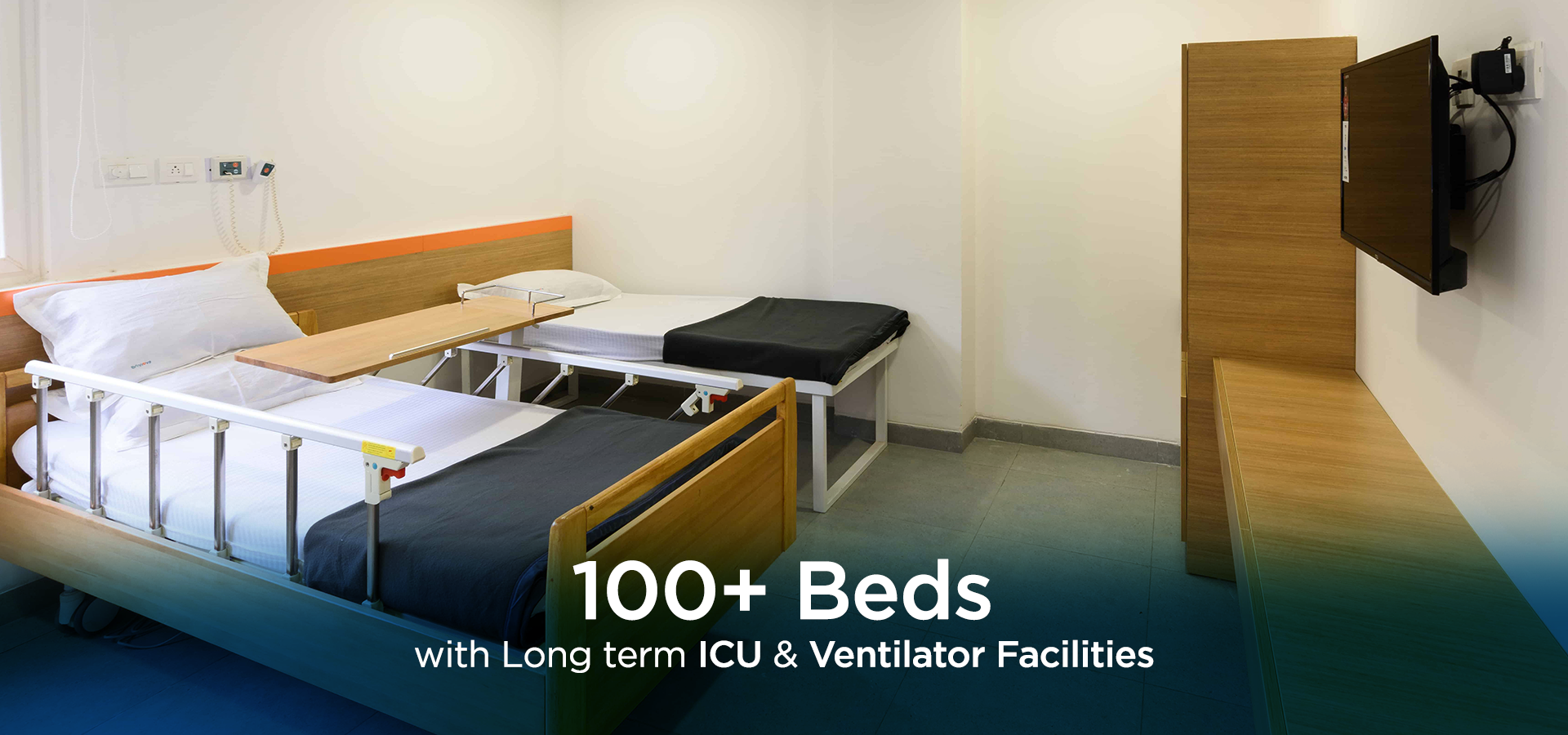 About Us
Brinnova is the ultimate Centre for Transitional Care in Hyderabad, located in a noise-free, pollution-free, green environment. It is a facility geared towards anyone who is under treatment for Cancer, Neurological problems, Polytrauma, Cardiovascular problems, etc., serving as a bridge of healing that eases you gradually into normal life again.
Transitional Care and Rehabilitation at Brinnova is defined by a personal touch. It could be something as simple as the homely atmosphere we have created in our ergonomically designed, state of the art, 100+ bed Transitional Care Centre, spread out across a 30,000 ft built-up area, centrally located at Banjara Hills, and HITEC City, Hyderabad or it could also be something as specific as ramps that allow free access for wheelchairs even in personal areas, or strategically placed grip bars for the safety of the patients.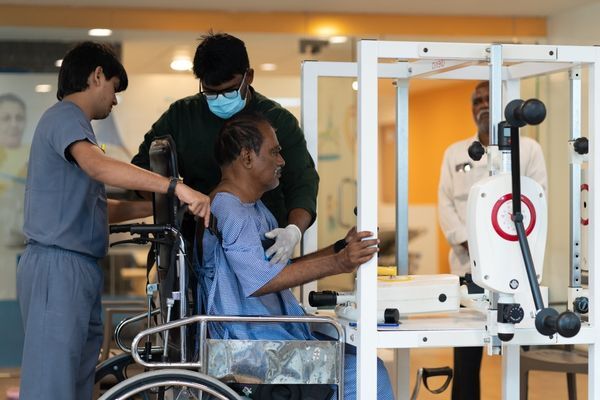 WHY IS TRANSITION CARE THE NEED OF THE HOUR?
While tertiary care centres are primarily focused on saving lives, transition care centres work towards enhancing the quality of life by delivering sustainable recoveries and reducing hospital readmissions, mortality and preventing long term disabilities. Transition Care employs multi-disciplinary collaboration to deliver highly personalised services.
During the recent COVID-19 pandemic, it became evident that transition care centres are the need of the hour to ease pressure on hospital infrastructure. Moving elderly or vulnerable patients with existing co-morbid conditions out of tertiary care setups faster, not only freed up critical hospital beds, but also ensure that these patients are not exposed to infections.
15
+
doctors including super specialists
250
+
staff to take care of patients
60
+
nurses to attend to patients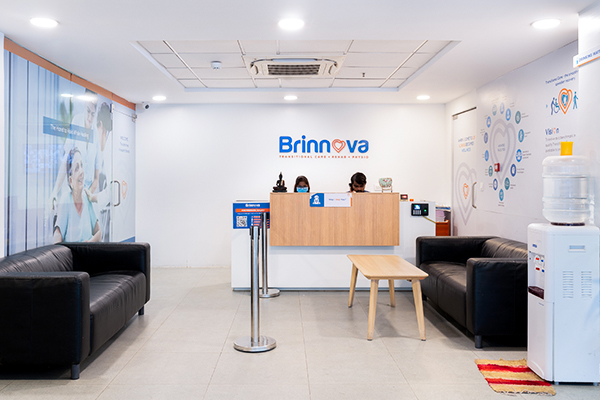 Specializations At Brinnova
OUR BRANCHES: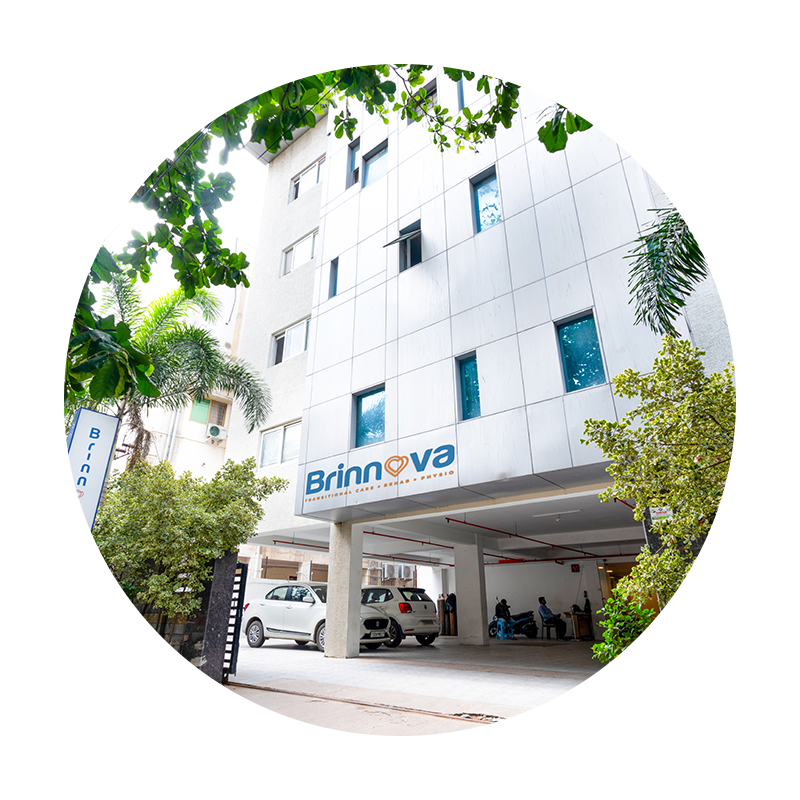 Banjara Hills
H. No 8-2-686/7/10,
Sy.No. 129, 48,
Rd Number 12, Banjara Hills,
Hyderabad, Telangana 500034.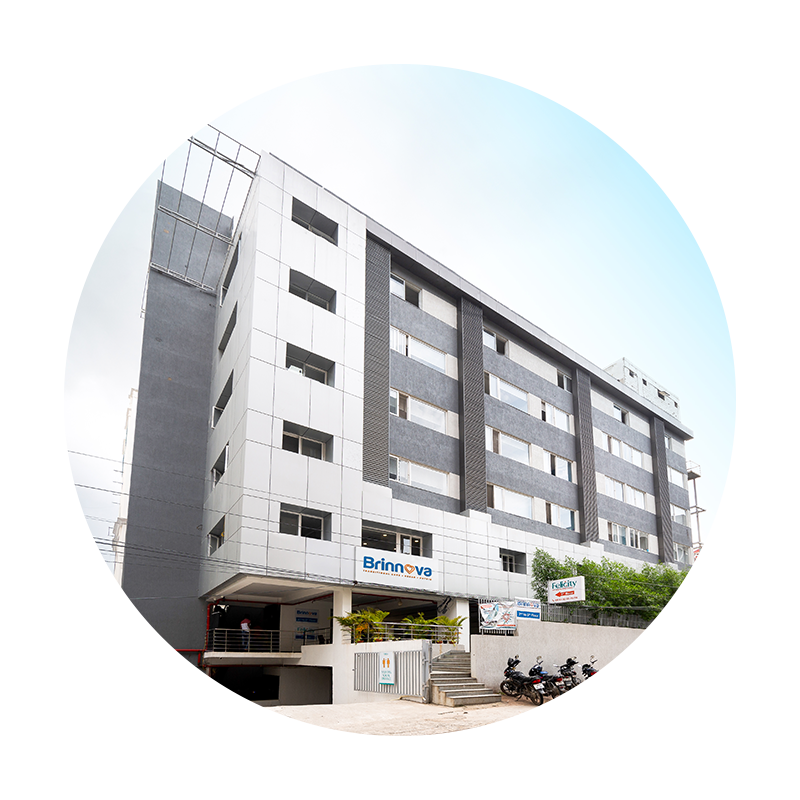 HITEC City
2-91/78/RS,
White Field Rd,
Whitefields, HITEC City,
Hyderabad, Telangana 500084