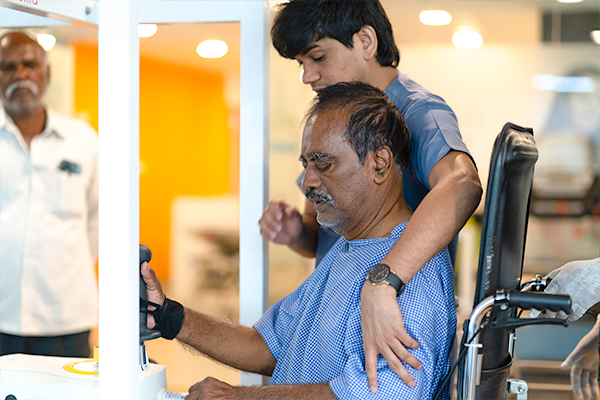 Stroke Rehabilitation at Brinnova
Brinnova is a leading provider of stroke rehabilitation care in Hyderabad. Brinnova is the biggest rehabilitation center in Hyderabad with 100+ beds across two centers located in Banjara Hills and HITECH City.
Stroke rehabilitation supports patients in getting back to their lives after a stroke. The care team helps patients regain function in order to enhance independence. They also help patients adapt to changes in their abilities caused by stroke. Rehabilitation is tailored to each patient's individual needs and goals.
Book Consultation
Why Choose Brinnova